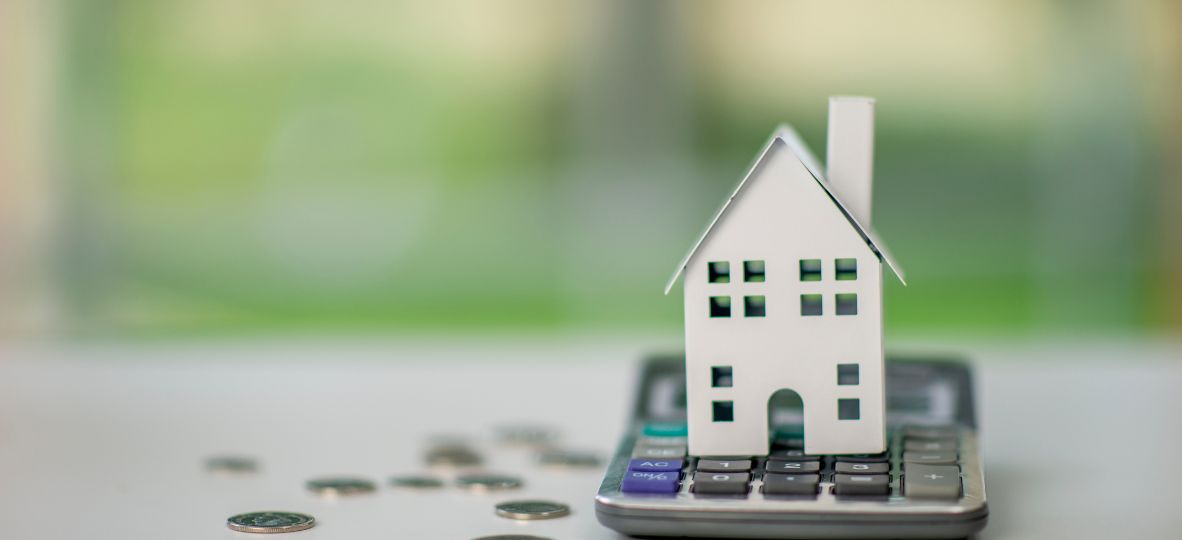 There are a number of things to consider when choosing a mortgage protection policy. However, before we get into that we should explain:
What Is Mortgage Protection Insurance?
When you get a mortgage to buy your home, the lender will require you to have a mortgage protection policy in place to cover the mortgage amount. Additionally, you should also consider how you will make your mortgage repayments if your income falls, due to illness, unemployment, or other reasons.
It is a legal requirement to take out Mortgage Protection once you've been approved for a mortgage. Here at MadeSimple, we will simplify the process for you as we are passionate about making the search for insurance as simple as possible.
Mortgage Protection Insurance is a particular type of life assurance that is taken out for the term of the mortgage. It pays off the mortgage if you, or someone you have the mortgage with, dies.
The lender is legally required to make sure that you have mortgage protection insurance before giving you a mortgage. The Consumer Credit Act, 1995 allows for certain exceptions in the following situations:
You are buying an investment property
You have a life insurance policy already
You are over 50 years old
If the lender offers a particular insurance policy, you do not have to buy it. You can shop around for a mortgage protection policy that suits your needs. Your lender cannot refuse you a mortgage because you don't buy the policy it offers.
What Types of Cover are Available?
Like any type of insurance, there's always a variety of policies available. When choosing your mortgage protection policy, you should make sure to evaluate the pros and cons of each option choosing the one that best suits you and your family's needs. This can be a quite complicated process especially with all the jargon insurance companies use.
Reducing term cover: The amount that this policy covers reduces as you pay off your mortgage and the policy ends when the mortgage is paid off. Your premium does not change, even though the level of cover reduces. This is the most common and cheapest form of mortgage protection.
Level term cover: The amount you are insured for remains the same for the term of the mortgage. So, if you die before your mortgage is paid off, the insurance company will pay out the original amount you were insured for. This will pay off the mortgage and any remaining balance will go to your estate.
Life insurance cover: You can use an existing life insurance policy as mortgage protection insurance. You can only do this if the life insurance policy provides enough cover and is not assigned to cover another loan or mortgage.
Policy Add-ons
Almost every insurer has a useful variety of add-ons. If you would like to know more about the range of mortgage protection insurance products available, why not speak to one of our expert advisors today? We summarise here some of the common add-ons, such as Guaranteed Insurability Option, Serious Illness, Accidental Death Benefit and healthcare benefits.
Guaranteed Insurability Option
This option allows you to increase your mortgage or extend its term, you can take out additional mortgage protection
cover to meet your need for a larger amount of life cover. Some insurers offer very attractive guaranteed insurability options to increase your cover by up to 50% of its value.
What does this 50% increase mean?
If you purchased a house for €250,000, 5 years ago and you now want to move into a bigger house costing €320,000, you will need €70,000 additional cover.
So, you can go back to the insurer without further underwriting or health checks and increase your cover.
Note: If you have Reducing term cover, 50% will be the level of cover at the time. For example, if the cover after 5 years is €220,000, 50% of that will be €110,000 and not the original €125,000.
Note: There could be upper limits of how much you can increase the cover based on age as well (under 55), so make sure you are clear of all term and conditions if you are planning to increase your mortgage protection in future.
Serious Illness Cover
You can add serious illness cover to your mortgage insurance policy. This means your mortgage will be paid off if you are diagnosed with and recover from a serious illness that is covered by your policy. It will also be paid off if you die. This is more expensive than other types of cover.
Accidental Death Benefit
This is a temporary automatic benefit available while you are in the process of taking out your life insurance cover. The insurance company will pay the death benefit if you die as a result of an accident before your application is accepted or rejected. The benefit can be up to €150,000 with Aviva and Irish Life. This figure may vary with other companies.
Healthcare benefits with Mortgage Protection plans
Most insurers will offer you access to their healthcare benefits as part of your mortgage protection plan. It makes sense for them to do this if you think about it. It's in their interests to keep you alive as then they won't have to pay out. We already have a blog post outlining the healthcare benefits offered by each different insurer, why not read it and learn more?
Reviewing your policy
You should review your mortgage protection policy regularly and ensure that you take out additional cover, if necessary. For example, you may need additional cover if you extend the term of your mortgage. You must keep your payments up to date. If you go into arrears, the policy may lapse.
Topping up your mortgage
If you are topping up your mortgage, you will need to make sure that your policy meets the new value of your mortgage. You could get a new mortgage protection policy for the total amount of your new mortgage, or just for the top-up amount. Compare the costs and benefits of both options. It may be cheaper to keep your original mortgage protection policy and then buy a second policy for the top-up amount. Check the cost of cancelling the original policy and replacing it with a policy for the full amount of your new mortgage.
Switching Your Mortgage
When switching your mortgage, you will assign your mortgage protection to the new lender. The premium and level of cover will be the same as before, if the amount you borrow, and the term of your mortgage does not change. If either the amount you borrow or the terms of the mortgage change, you may need to increase your mortgage protection cover to ensure that you are still fully protected. You may be able to increase the cover on your existing policy. If this is not possible and you need to take out a new policy. It may cost more as you are now older, and you may not get cover at all if you are not in good health.
What Does the Financial Planning Review Cover?
Step 1
You – Complete a short online application form
Step 2
We – Generate your personal report that outlines your current benefits.
Step 3
Together – We schedule a review online (we use Zoom, or a platform you may suggest) or over the phone to discuss what options are available to you.
After we complete the review, many employees are delighted to have their options regarding pension planning, salary protection, life protection, savings and investments explained to them so clearly. Not only that, but we can also set up policies for you all online in a very fast and efficient manner. 
Get your complimentary, personalised review today! You have nothing to lose!