Income Protection Insurance
Income protection insurance (aka salary protection insurance) provides you with a regular source of income if you can't work because of sickness or disability. The payment continues until you can return to paid work or retire.
Income protection insurance aims to provide you with  replacement income of up to 75% of your salary. This will allow you to keep the essential expenditure in your life on track like your bills and your mortgage without eating into any of your savings. Salary protection insurance also allows you to focus on your recovery and getting better as soon as possible without having to worry about money.
Salary protection insurance pay outs begin after you have been out of work for a certain period of time, usually 12 weeks.
Get a Quote
Get a quote today and protect your income for the future.
Book a complimentary review with a financial advisor online. We calculate what your take home pay at retirement will be, Review your pensions & investments, Advise on best salary protection & life insurance.
Get a Quote
What does Income Protection Insurance Protect me Against?
Income protection insurance will protect your income against:
Illness
Injury
Accident
Disability
A salary protection plan does not cover redundancy.  It only provides for replacement of income if you are unable to work for a reason that is medically certified.
Why do I need Income Protection Insurance?
If you are unable to work due to injury, illness or disability, you need to have the financial security to be able to stay on top of your bills and maintain your lifestyle.
If you do not have an alternative source of income, how would you maintain the lifestyle that you've gotten used to living?
You may be entitled to the state illness benefit, however this is likely to equal only a fraction of your income. To find out more about the state illness benefit and how much you would be likely to receive, click here.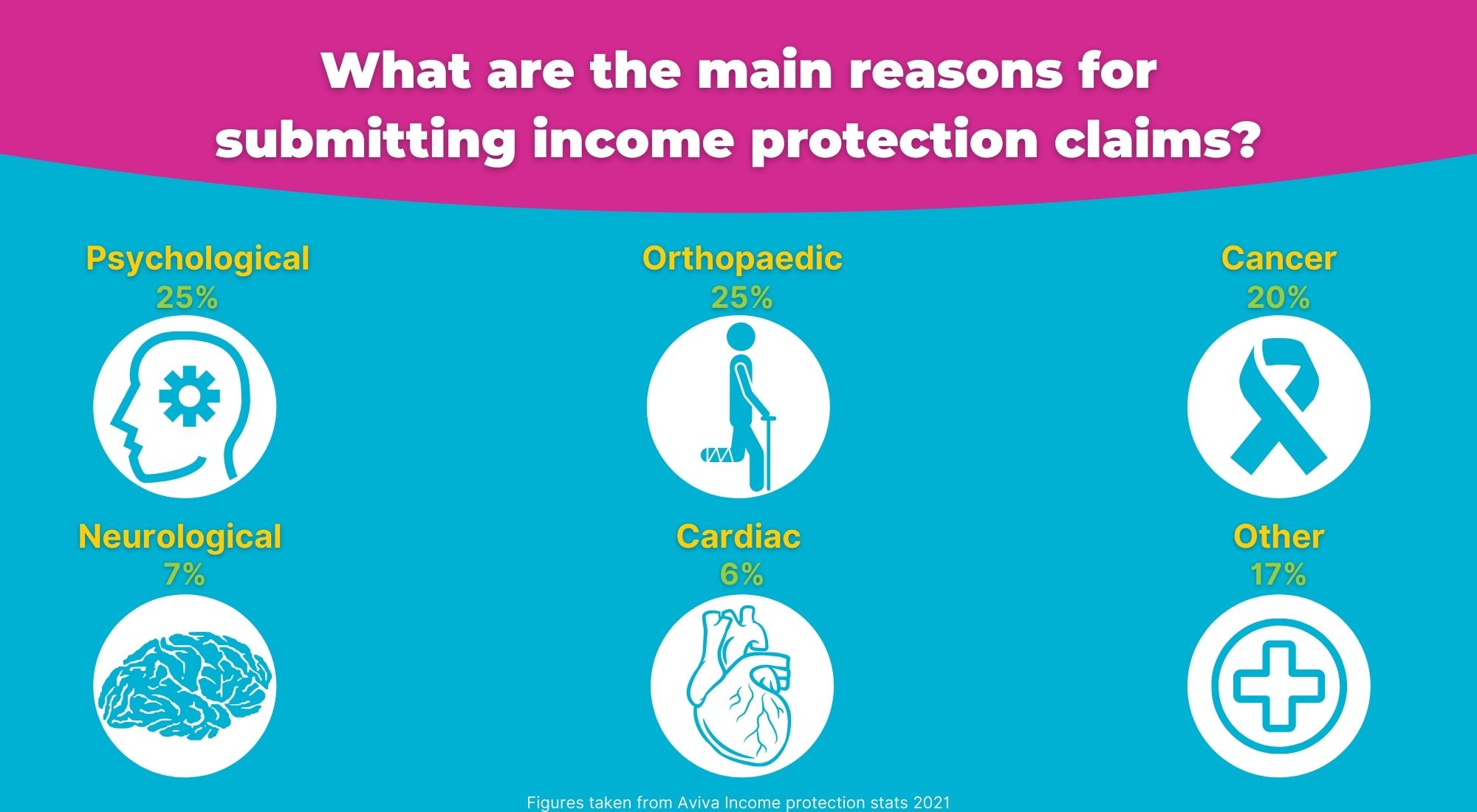 After we complete the review, many employees are delighted to have their options regarding pension planning, salary protection, life protection, savings and investments explained to them so clearly. Not only that, but we can also set up policies for you all online in a very fast and efficient manner. 
Get your personalised report today! You have nothing to lose!
Income Protection Insurance FAQs