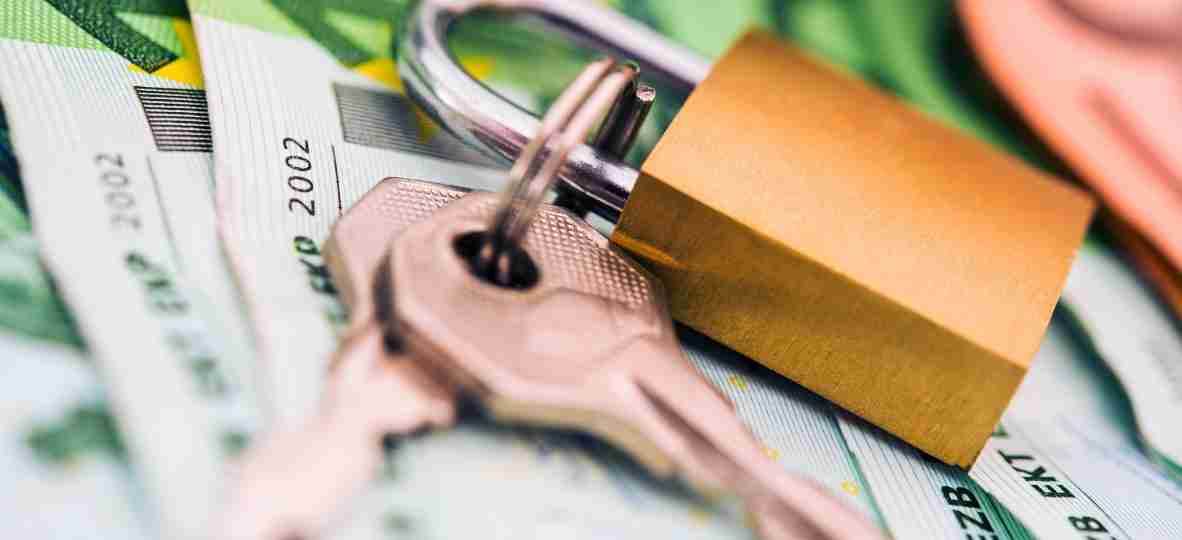 Saving for a mortgage deposit when you are buying your first home can be a challenging hurdle for most to overcome.
If you are a first-time buyer, thankfully, you now only need 10% of the house price – compared to the 20% needed for those who have previously owned property.
The average house price in Ireland is €258k, which means a first-time buyer would need a deposit of €26k (10%). In today's market, with renting prices through the roof, saving this money can be a difficult task.
Here at MadeSimple, we understand that saving can be quite difficult, and you might not be sure where to start. Look no further, with these saving for your mortgage deposit tips you will have it saved up in no time!
1. Move Back Home
While moving back home is not an ideal situation, trying to save while renting can be a huge struggle for most, let alone those paying the ridiculous rents charged in Ireland's cities. The average monthly rent in Dublin has now reached €2,050, while in Cork it is €1,372, Galway €1,299 and in Limerick it is €1,219. Those with the option to move back home should consider it as the money saved on rent could be put towards the mortgage deposit.
2. Downsize
If you cannot move back home, then consider downsizing from the apartment you are in now and bank the cost difference. A house-share might be a more prudent option and you may make some new friends along the way.
3. Rent Out A Room
If you have a spare room, then you should consider renting it out. You can rent out a room for up to €14,000 per annum with no income tax liability. This is a smart move for those who are renting a house/apartment by themselves or with a partner and are struggling to find the extra money to save up for the deposit. Renting that spare room that you are currently using as a second closet could help you get that house of your own. This is also a great option for families who are looking to upgrade to a bigger home with more space for the kids as they get older or renovate and expand their current home.
4. Use Public Transport
If you live in an urban area ditch the car in favour of public transport and use a Leap Card to budget your monthly usage. Alternatively, if your commute is less than 7 km away you could walk or cycle to work. Not only can you save money on the fuel and parking costs, but you can also save time on the hours spent sitting in traffic over the course of a year.
5. Bring A Packed Lunch
Spending €6 a day on that sandwich or chicken roll lunch deal might not seem like a whole lot each week but over the course of a year it adds up. That €6 each day adds up to €120 a month or €1,440 a year which can go a long way towards your deposit.
6. Make A Home Brew
Are you one of the many people who needs their morning caffeine fix and buys a cup of coffee every day on the way to work? While buying the average cup of coffee for €2.50 might seem like loose change in your pocket, it adds up to €600 a year not including any pastries or breakfast snacks you might get with it. Make the coffee at home and save an easy €600!
7. Skip A Holiday
Add up how much you have spent going on holidays, weekends away and day trips over the course of the last three years to find the average cost of your holidays each year. Take a break from holidays for 12 months and bank the savings for the deposit.
8. Go Out With A Budget
While going out for drinks and socialising with friends is important, it can be expensive, especially on a regular occurrence. Going out does not have to be expensive if you make a plan and stick to it. Try limit the amount of money you can spend for socialising every month and stick to that budget.
9. The Weekly Food Shop
The average household in Ireland chucks around €700 worth of food into the bin every year. Before you do your weekly shop, write up a list of what you know you are going to eat during the week and stick to it. Always buy staples in bulk when they are on offer as things like rice, pasta and tinned food have a long shelf life. Never shop on an empty stomach as it will lead to you impulsively buying things such as ready-made-meals which are often more expensive and never taste as good as home cooked.
10. Shop Around
Shopping around for the best deals and prices on your household expenses could save you hundreds. There is plenty of savings to be made from switching providers of phone, electricity, heating, internet etc. with many offering cheaper packages that may even come with a short-term discount for switching providers.
11. Apply For A Tax Rebate
If you pay tax and have not used all your tax credits over the last 4 years, then you may be owed some tax back. Applying for a tax rebate is very straight forward and you can do this so easily on Revenue.ie! The average tax rebate that is issued to those who look into their taxes is between €900 & €1,100 according to the main Irish tax rebate service provider.
12. Get A Grip On Your Debt
Paying those expensive interest rates on your credit card debt can cut into your ability to save. Furthermore, any missed payments will negatively affect your credit rating when applying for a loan, such as a mortgage. Try paying off your credit cards in full or as soon as possible as each interest payment you make is money that could have been saved for a deposit.
13. Open A Savings Account
Setting up a standing order and making weekly payments to a savings account is the first important step you need to take. This puts you on the right track and gets you used to the idea of saving. Even putting in €50 a week amounts to €2,600 a year or €5,200 if you're a couple and both saving. Saving €5,200 a year is a huge start before even considering cutting back on spending and everything else you can do to add to it.
14. Get A Gift
Lenders will accept up to 100% of the mortgage deposit coming from a family member or loved one provided that it is a "Gift" and that it does not have to be paid back. All lenders will require a gift letter from the donor providing details of the sum that is being gifted, the name and signature of the donor confirming that that you do not need to repay the money gifted – and that the donor has no recourse to the property.
15. Save And Keep On Saving
Remember your deposit isn't needed until you are about to draw down your mortgage so once you have found a property, you will still have months to make up any shortfall you may have in your deposit.
We are not going to pretend that saving a deposit is going to be easy. But we can give you a helping hand along the journey.
Unconfused about how to create good saving habits to get you on track? Talk to us today.
After we complete the review, many employees are delighted to have their options regarding pension planning, salary protection, life protection, savings and investments explained to them so clearly. Not only that, but we can also set up policies for you all online in a very fast and efficient manner. 
Get your complimentary, personalised review today! You have nothing to lose!
What Does the Financial Planning Review Cover?
Step 1
You – Complete a short online application form
Step 2
We – Generate your personal report that outlines your current benefits.
Step 3
Together – We schedule a review online (we use Zoom, or a platform you may suggest) or over the phone to discuss what options are available to you.