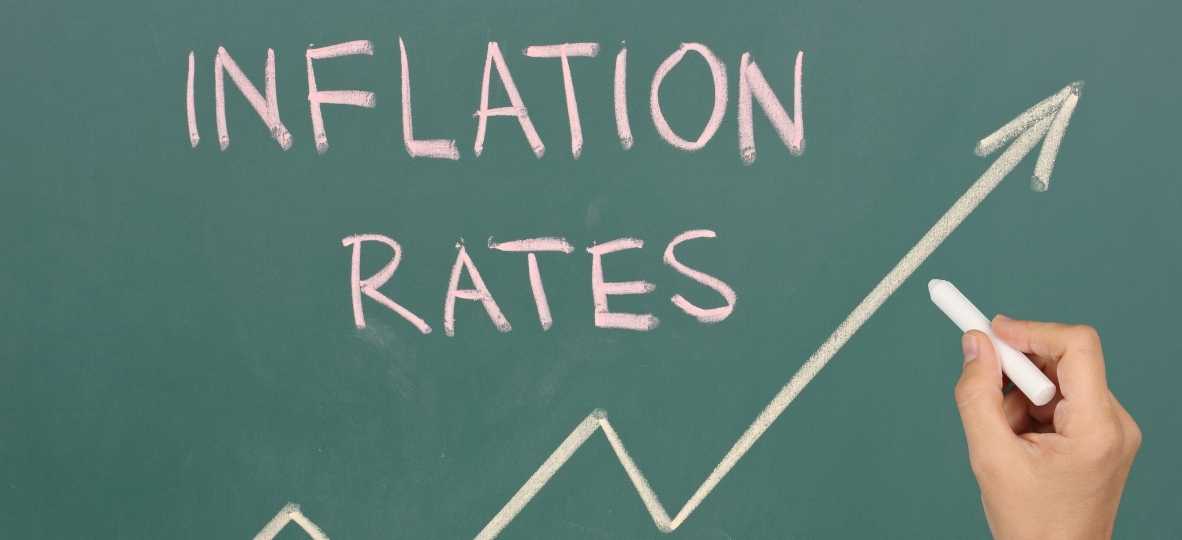 One of the most common questions we get asked here at MadeSimple is:
Why Do I Need to Be Inflation Proof??
Ireland is battling a cost of living crisis due to inflation and with that comes an increase in prices of your everyday goods.
A new survey from the ALONE charity reveals an overwhelming majority of pensioners and senior citizens are concerned about paying their bills and purchasing food this winter, with some people even turning off their fridges and not using their cookers in a bid to cut costs.
It is vital that people become financially fit for not only piece of mind, but also to battle further rising rates and prices.
Continue reading to find out how you can start saving today to be more inflation proof.
1. Shop Pre-Loved Goods
As prices rise, it can be difficult to budget whilst buying your regular products for an increased cost. You can often find second-hand goods up to 50% cheaper than you could if you were buying new items.
Items that are also sold out and are rare are another advantage of buying second hand. Some of our favorite second hand sites that will help you to become more inflation proof include:
Depop.
Local charity shops.
The bookshop.ie.
Facebook marketplace.
Donedeal.
Adverts.ie.
Amazon Renewed.
________
2. Sacrifice
The word sacrifice is often viewed as a negative action. However, by giving up a bad habit you are making room for something better in your life, for example, savings.
_________
Subscription Services
Ask yourself how many subscription services am I subscribed to, and do I use them often?
If the answer is more than 3, you can probably sacrifice one. Do you really need Netflix, Disney Plus and Amazon Prime?
By cancelling one subscription you could save an estimated €120 per year.
_____________
Use public transport
With petrol and diesel prices on the rise why not purchase a leap card. This will save you money on both fuel and parking costs as well as the occasional parking fine.
_____________
3. Budgeting
Budgeting may seem like an obvious suggestion on how to be more inflation proof, but you would be surprised at how many of our clients forget to do so.
When inflation is high, it becomes a necessity to reassess your financial habits to ensure your needs are met and to be more inflation proof. A great way to start budgeting is by creating short- and long-term financial goals and identifying key spending areas.
Why do I want to save, and what am I saving for, are two questions you need to ask yourself. Then, ask yourself how I will save for them?
If you have an online banking app, you can check your spending per month. Are you spending a lot of money on groceries or online shopping?
The first step is to reduce your spending and start a savings account. You can do this by creating the following:
A weekly mean plan.
A monthly standing order which automatically transfers say €50 out of your bank account on your pay day.
A credit union account. (This is a great way to store savings as it is not as easy to take out cash, which will reduce spending temptation)
Buy produce that is in season and that can be used in a variety of dishes to minimize waste.
____________
4. Switch Your Mortgage Rate
If you currently have a mortgage, then why not consider switching for a better rate? Some lenders even offer cashback when you switch so it could be a great way to save you some extra cash.
Switching mortgage providers is open to borrowers who are either on a lender's standard variable rate or nearing the end of a fixed rate product. It may even be possible if in a current fixed rate, but the key here is to contact your lender and ask for a statement of breakage fees.
____________
5. Shop Around
The latest data from retail analysts Kantar suggests that grocery prices have climbed by 1.7 per cent over the last 12 months. As a result, it is so important to not settle for one price and to shop around to get the best deal.
Own Brand
Buying own brand alone from Tesco and Aldi can be very cost effective.
Remember to also use club points and store apps such as the Lidl Plus app which can have additional bargains weekly.
Electricity providers and car insurance
With fuel and electricity costs still on the rise it is worthwhile searching for a better deal.
Try spending two hours researching offers online and get different online quotes to compare rates.
Often with car insurance in particular, if you ring your current provider to look for a better deal, they may negotiate a cheaper deal to avoid losing a customer.
Plan ahead
If you are planning a family holiday, try book off season and ahead. Shop around for the best prices on sites such as Skyscanner, so you know you are getting the best flight price.
While Booking.com can be very helpful to locate hotels, booking a hotel room directly generally is 10% cheaper than booking with a third-party website as the hotel does not have to pay commission on the booking.
Pigsback is another great website to find cheap hotels and spa breaks in Ireland.
____________
6. Start Your Pension
When money is tight you may not think it is a priority to put money aside for a pension. However, this is a way to protect your finances for when you are retired and will help you be more inflation proof for the future. If you are yet to start a pension plan, start today. The sooner you start, the better it will be for the size of your pension pot.
There are a couple of reasons for this, the most obvious one is that you will be contributing for longer. If you start saving when you are 26, as opposed to 36, you could contribute 25% more to your pension if you retired at 66.
If you are serious about getting your retirement plan in place, why not speak to one of our retirement planning expert advisors today? With over 100 years' experience between the team, you can be sure they will help choose the perfect retirement plan for your goals.
What Does the Financial Planning Review Cover?
Step 1
You – Complete a short online application form
Step 2
We – Generate your personal report that outlines your current benefits.
Step 3
Together – We schedule a review online (we use Zoom, or a platform you may suggest) or over the phone to discuss what options are available to you.
After we complete the review, many employees are delighted to have their options regarding pension planning, salary protection, life protection, savings and investments explained to them so clearly. Not only that, but we can also set up policies for you all online in a very fast and efficient manner. 
Get your complimentary, personalised review today! You have nothing to lose!